Gravers offers a wide variety of end configurations on our filter cartridges to meet customer requirements and for fit in installed housings. The following guide will familiarize you with the options available.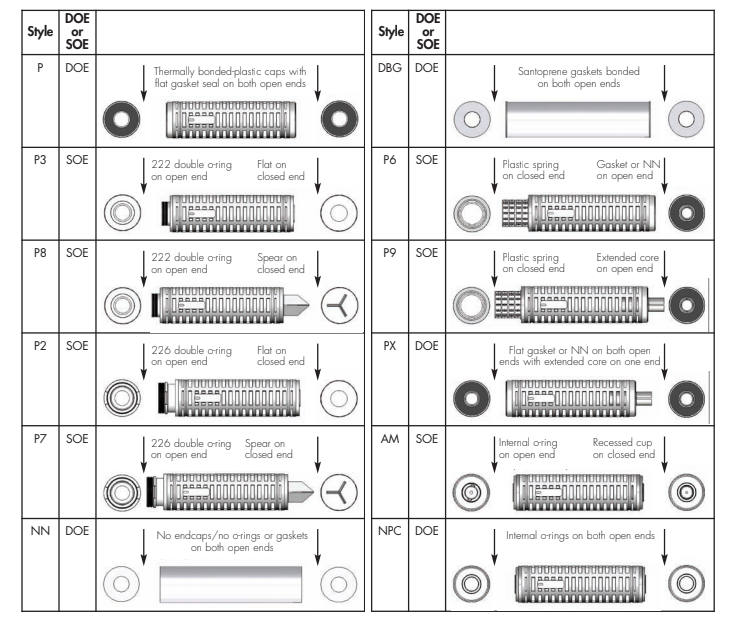 * DOE = Double Open End / SOE = Single Open End
This technical brief was supplied by Graver Technologies. Browse our Graver product offering online here.
Updated